We assisted Shipping Technology in advancing from a proof of concept on a 10 meter canal boat to developing robust and cutting edge systems for the inland shipping industry with ships of 135 meters without losing eye for safety.
I am impressed by the knowledge and skills of Xomnia's team. In a very short period of time, they've built a data platform with advanced functionalities and an autonomous model from scratch which can monitor and control ships.
Tom Boerema, Director of Shipping Technology
Case
Shipping Technology is the first (semi-)autonomous shipping technology company. It originates from Xomnia's self driving boat project, and was launched as a joint venture by Xomnia and innovative inland shipping expert Shipping Factory in July 2018.
Shipping Technology realizes autonomous shipping through far-reaching digitization of nautical processes on board. The team extracts, connects, and analyzes (nautical) data to make inland shipping vessels ready for the future. Artificial intelligence enables Shipping Technology to develop automation, collision detection, and other innovative systems.
By working with a Xomnia X-Force project team, Shipping Technology succeeded in advancing from a proof of concept on a 10 meter canal boat to developing robust and cutting edge systems for the inland shipping industry with ships of 135 meters without losing eye for safety.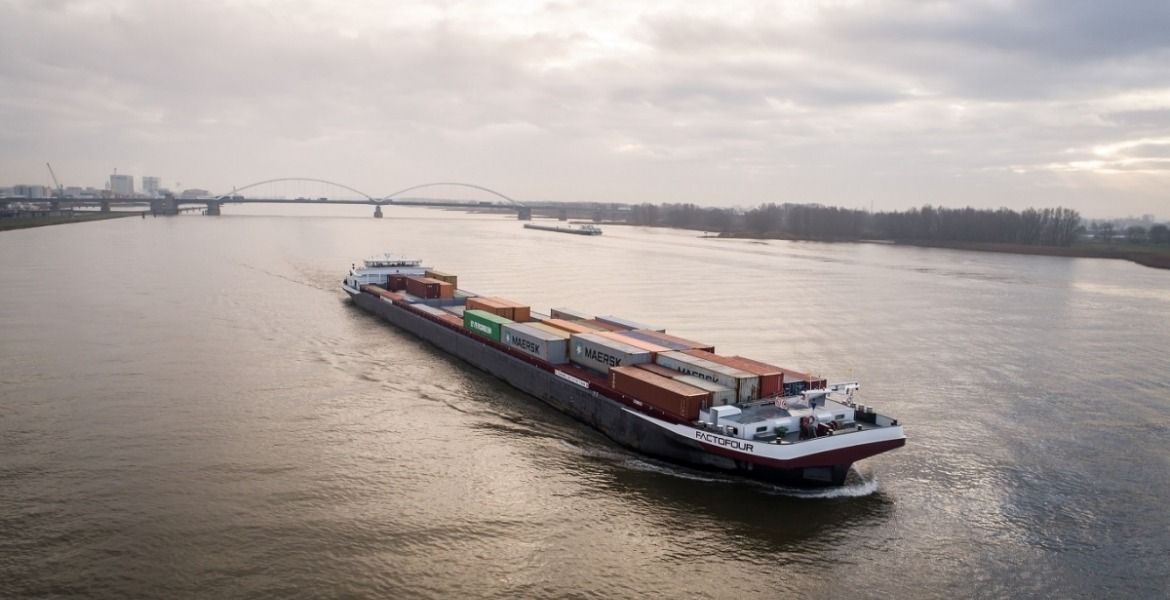 Solution
In order to develop and implement artificial intelligence driven solutions based on the data that is being generated by the systems on board of ships - e.g. radar, motor management, gps - we first needed to acquire that data. As an adequate system available for ingesting, processing and delivering that data did not exist, we decided to build it ourselves.
This has become the 'Black Box Pro'. A powerful computer and software platform that we install on board of inland vessels. It connects to all the nautical systems and ingests the data generated by them. It is stored in the Google Cloud via a secure connection. The Black Box Pro does not only gather data, but it also runs the applications that we develop, such as a collision detection system and an autopilot functionality. Ship owners are able to monitor (all) their assets realtime and historically with the Data & Insights dashboard we built on top of the platform.
Don't miss Xomnia's latest business cases and blogs. Subscribe to our newsletter.
How it works
To explain the inner workings of the Black Box Pro to their stakeholders, the team often uses this emoji analogy: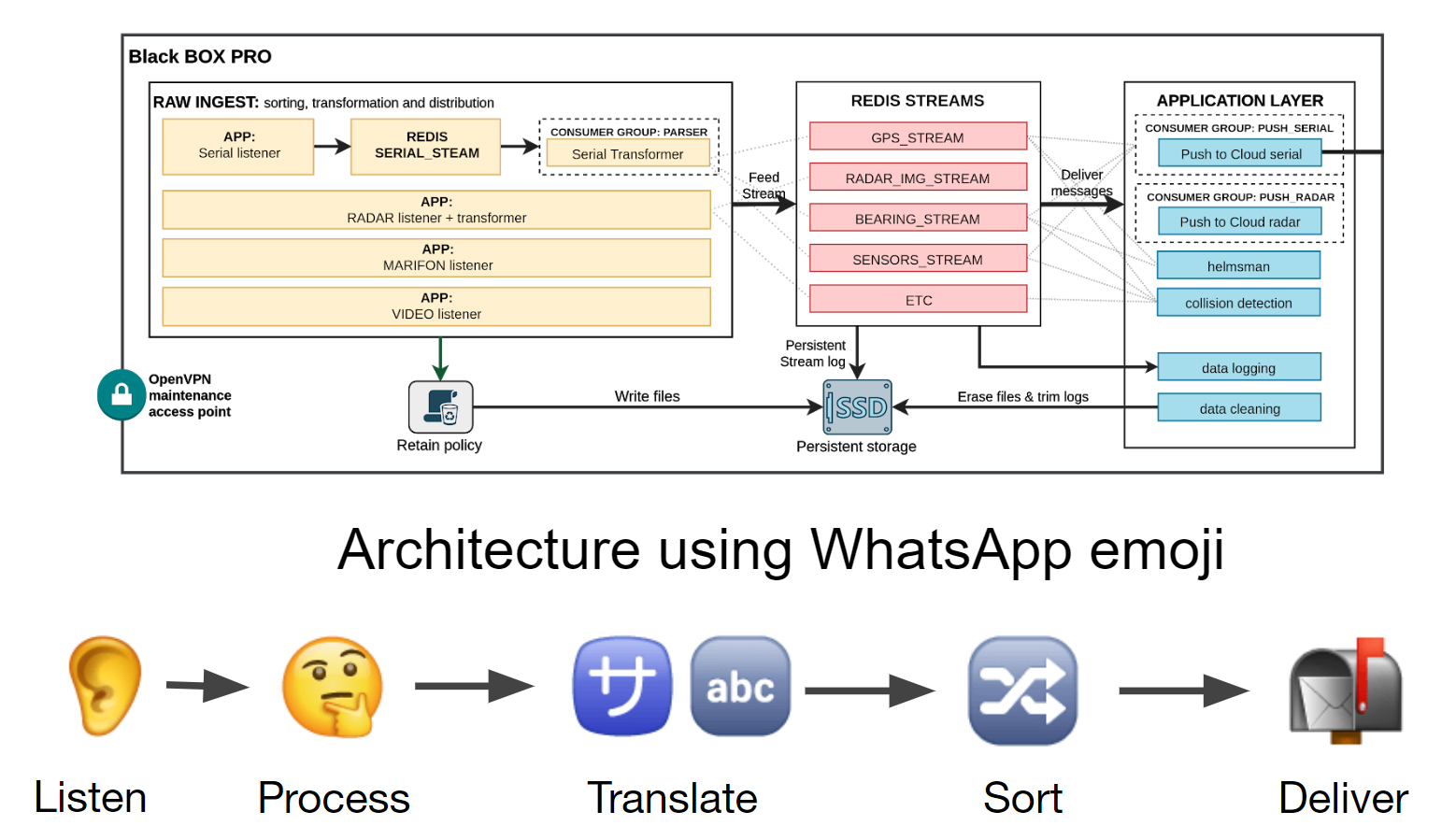 The machine listens to the incoming data, processes and translates the streaming data such that it is uniformly delivered to every application that runs on the Black Box Pro. These applications range from very simple - sending all the data to the cloud - to more complex, where the captain is warned for impending collisions. These applications run on the local Black Box Pro platform, and are not dependent on connectivity.
Almost all modules are written in Python, but for some heavy lifting we used C. For communication between the different services Redis is used. All cloud applications run in the Google Cloud, which is where the data is stored as well.
In order to build a (semi-)autonomous product, the collected data is analyzed in the cloud. The data can be seen as a numerical representation of everything the captain sees and does. We are able to develop algorithms using this data as well as that of the captain's behavior in all kinds of situations. In the future this will lead to a system that has learned from many hours of expert sailing from captains on all inland waterways.
Achieve your organization's full potential with the leading AI consultancy in the Netherlands
Impact
We managed to develop a robust data and analytics platform, a new technology with a proven product market fit. At the moment of writing (summer 2020) already 50 ships are equipped with the Black Box Pro. Shipping Technology's collision detection system successfully made it through beta and is now available for early adopters. We have sailed a total of more than 150 kilometers fully autonomous with Shipping Technology's test vessel. An interesting item about this case has been broadcasted by EenVandaag.
Curious about the current status of Shipping Technology? Follow the journey via LinkedIn. Shipping Technology, dare to discover!